Online tools for distributed Agile teams
08 Aug 2018 - Martyn Frank
Collaboration within distributed teams can be a challenge. Without shared access to a whiteboard or flip chart, you have to look for alternative tooling. The TeamUp Labs online Example Mapping Tool makes it easy for teams to gain a shared understanding of what they are building, no matter their geographic location. If Example Mapping is new to you then check out our overview or dive straight into the tool and give it a go.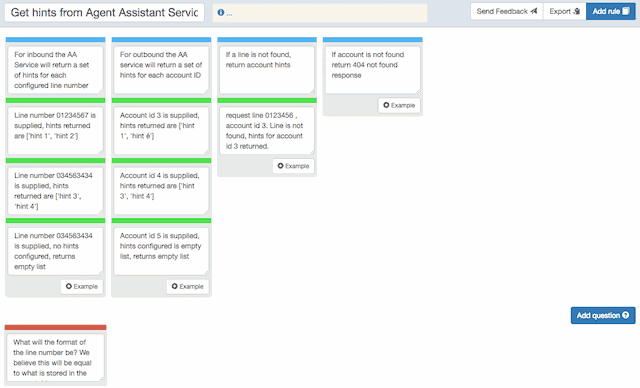 The creation of the Example Mapping tool was driven out of need while working in distributed teams. In these teams, we found many useful online tools that enable more successful collaboration. Below is an overview of our favorites.
Recently relaunched, this tool allows you to run column based retrospectives online (Good, Bad, and the Ugly for example). The number of columns and naming are completely flexible allowing you to tailor it to your wildest retrospective ideas. Other features include:
Voting; includes vote limiting and many votes per item

Affinity mapping/grouping

Ordering; created or votes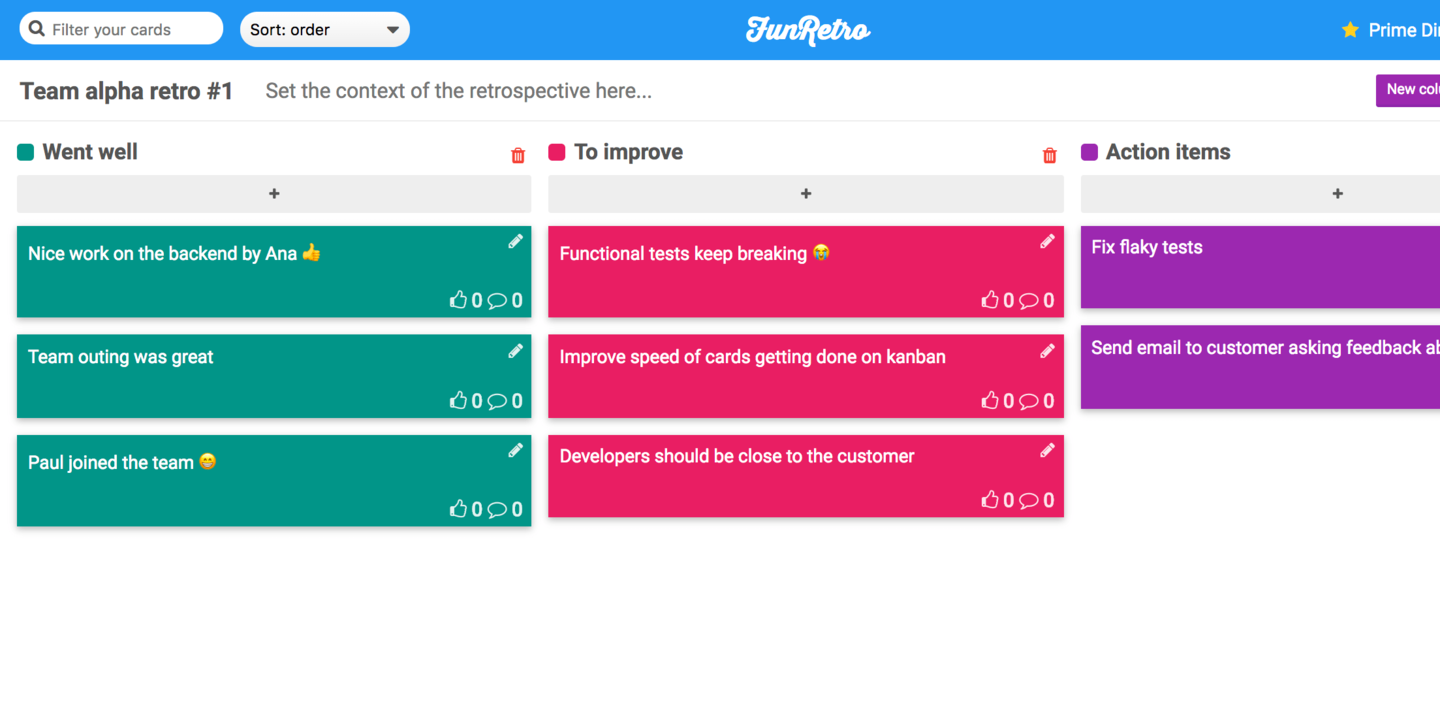 Price: Free - with Paid add-ons from $20 per team (Teams, secure boards, saved history
This online whiteboard can be used to draw pretty much anything. There is a big library of templates that you can start with and then build upon. It boasts features such as:
Multiple user editing

A wide variety of plugins and integrations so you can share charts, images, etc.

Large library of elements so you can recreate anything possible on a physical whiteboard

First class Slack integration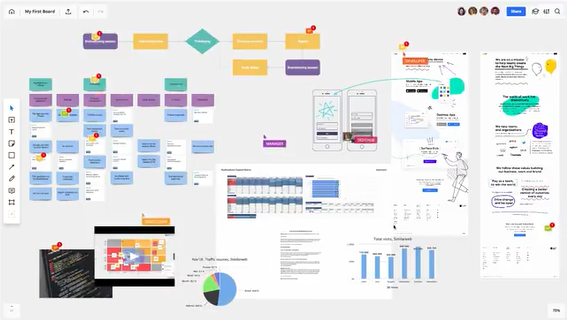 Price: Free for up to 5 editable boards - Paid options from $40
Similar to the FunRetro board this tool allows you to run retrospectives online. The main difference is that Retrium is more prescriptive about how to run a retrospective. It offers four retrospective formats 4Ls, Mad Sad Glad, Start Stop Continue, Lean Coffee™. Within each, there are stages to:
Capture ideas privately before sharing

Affinity Map / Group Ideas

Vote on what to discuss further

It also offers the ability to track, plan and manage actions from retrospectives. With an aim to improve visibility and makes actions more likely to complete.
Price: Paid $49 per team - Free 30 day trial
If you have ever struggled with teams feel isolated then Sococo might be just the tool for you. It allows you to set up a digital office where you all work side by side. You are able to:
Visually see what each person is doing

Ask to join meetings you would otherwise be unaware of

Request help

Video and text chat within the virtual office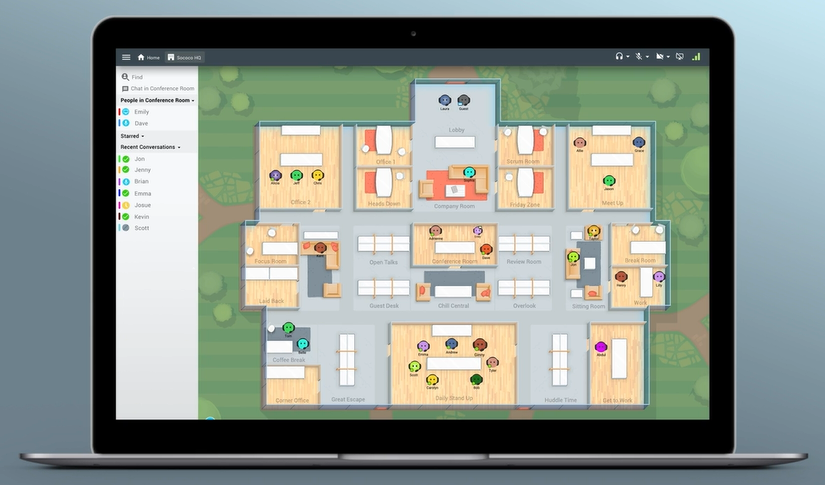 Price: $11 - $14
Online video conferencing is nothing new, but Zoom is in a different class. When working with other solutions it often feels like a battle to even get everyone connected with good audio and video. Then you add screen share on top and before you know it things have stopped working. Zoom simply works and unburdens a distributed team, and on top of that it boasts some great features:
Permanent personal meetings rooms (these can be used as team rooms)

Up to 500 participates

Zoom meeting room capability

It just works!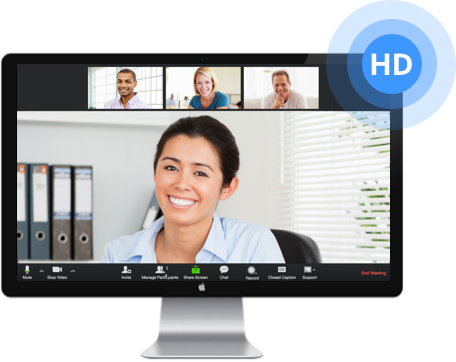 Price: Free for 40 min meetings - Paid from $15
Summary
Today more than ever it is possible to work collaboratively within a distributed team, and all the tools above make that even easier. Don't let distance hold you back. Our next article will cover patterns used in distributed teams that enable collaboration.